The media
Reports in newspapers and on TV are sometimes made dramatic so that they grab people's attention. This means that they are not always very fair or balanced.
Look at some typical newspaper headlines below: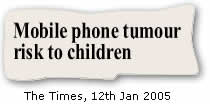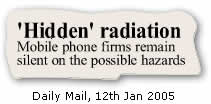 For each headline, do you think it is presenting a fact or an opinion?

How could you prove a link between brain damage and mobile phone radiation?
The science bit